New sculptural seating works for Canterbury City Council in 'Greyfriars' garden recently installed.
This seating features carved prime oak sculpted seating base with curvilinear cast concrete base elements. Yes, it is heavy!
Ground works finishing off still to be complete by contractors and also the additional planting of local variety 'crab' apples trees. The oak will weather to a beautiful silver grey colour over a period of around 6 - 9 months. Oak is the wood of choice here for the exterior application as it is naturally weather durable and long lasting without the use of additional preservers or chemical addititives.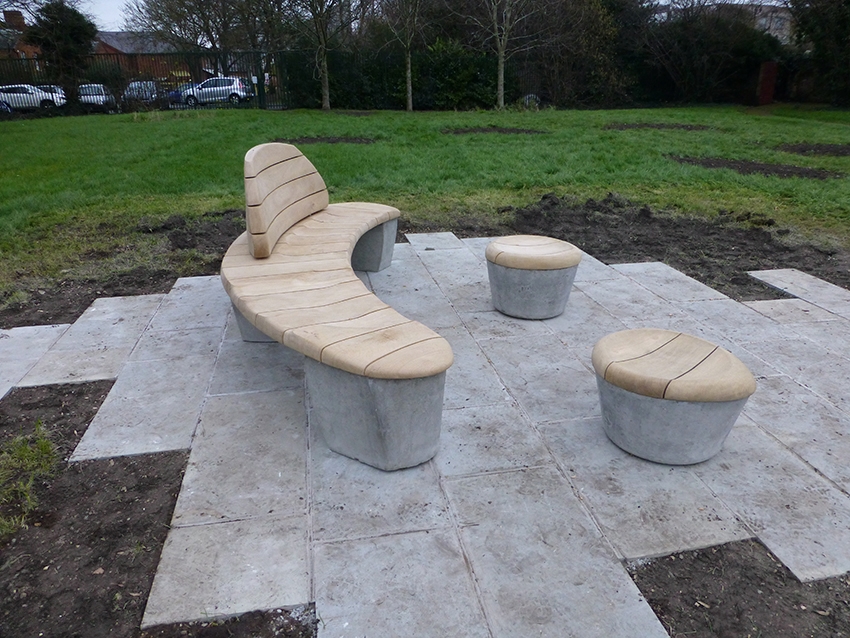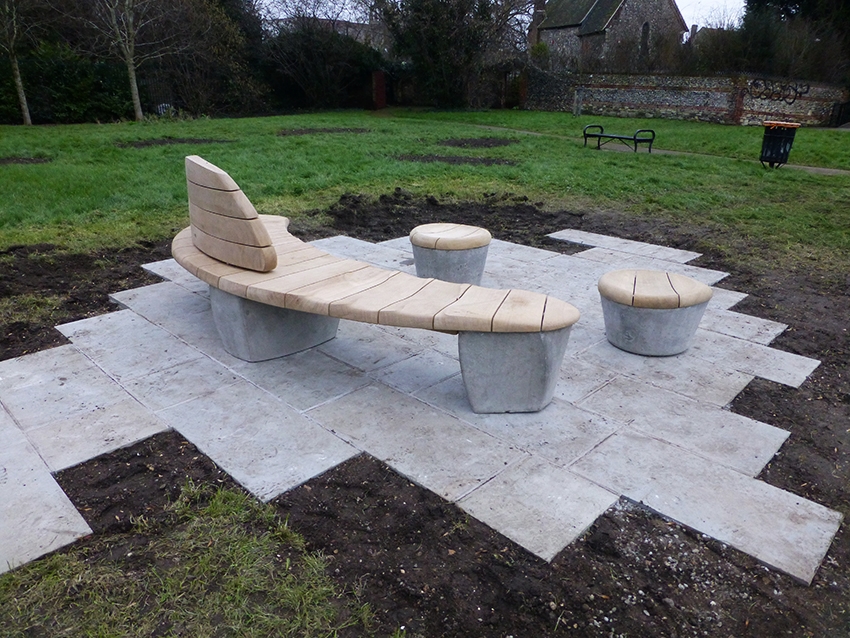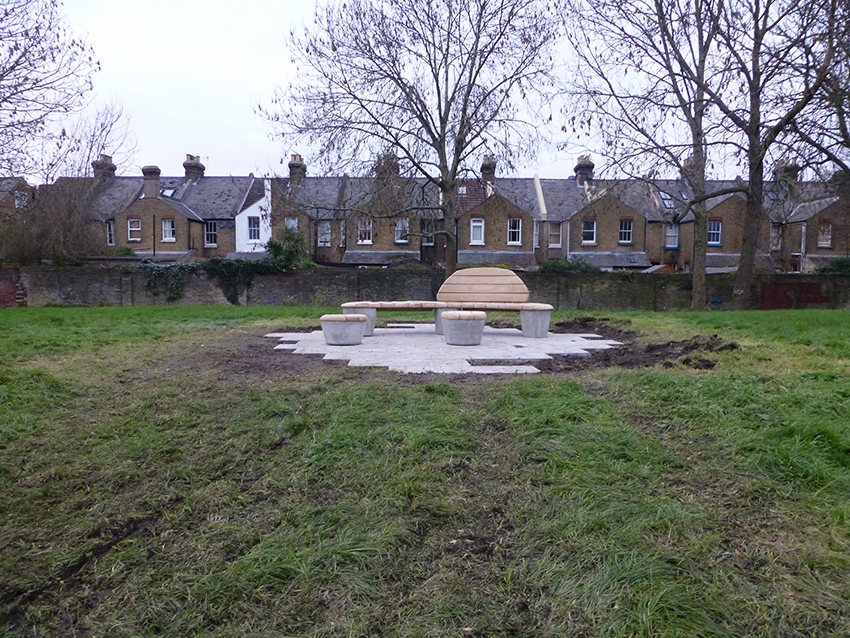 Designed to provide a conversational resting point within the garden that leads to the heart of the Cathedral City within the 'Great Stour' river catchment.